Thesis laboratory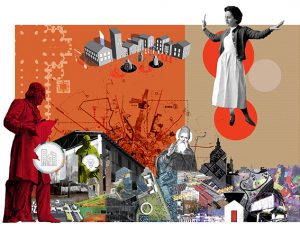 The Thesis Laboratory (Laboratorio Tesi) supports the preparation of the Degree Thesis  according to the assumptions of the One-cycle Degree Course Degree in Building-Engineering Engineering.
The activities that take place during the Laboratory allow students to integrate the knowledge gained during ordinary lessons, finalizing them and systematizing them to the development of the individual final project, as defined by the supervisor.
The overall activity of the Thesis Laboratory amounts to 300 hours and attendance is mandatory. Students must acquire credits/hours (1 CFU = 16 hours) for a minimum of 240 hours.  The Laboratory is active throughout the academic year. 
The activities that take place in the Thesis Laboratory are of three types:
Cultural integrations: conferences and seminars held by teachers from other universities, professionals and companies in the world of architecture and engineering, offering students a first concrete contact with the working world;  

thematic integrations: activities held by professionals, teachers and researchers, specialists in various topics that must be addressed in the development of a thesis; they can be carried out in the form of seminars, courses and reviews;
attendance at didactic/research laboratories: for the research thesis the student can attend a laboratory in the Department of Civil Engineering and Architecture.
RESPONSIBLE: prof. Massimiliano Savorra (massimiliano.savorra@unipv.it)
It is possible to download the Thesis Laboratory Regulations here (italian version)
It is possible to download the Thesis Laboratory Sheet here (italian version)
For any info on cultural integrations, seminars, initiatives and events, subscribe and always consult the Facebook page LabTesi IEA Pavia
The Research Laboratories are:
AML – Architectural Maker Lab
AUDe – Architecture and Urban Design
DAda LAB – Drawing Architecture Document Action Laboratory
LCPa/ChinaLab – Laboratorio di Costruzione del Paesaggio / China Lab
LS3D Lab – LABORATORIO CONGIUNTO LANDSCAPE SURVEY & DESIGN
PLAY – Photography and 3D Laser for virtual Architecture  LaboratorY
STEP – Scienza e Tecnica per l'Edilizia e la Progettazione
UPLab – Urban Project Laboratory